Introducing the 2023 RC Smart Robot Intelligent Lawrence Toy! It is a super intelligent remote control robot that you can fully interact with in an engaging way. Not only that, but it features 4 microphones and speakers and can move around freely!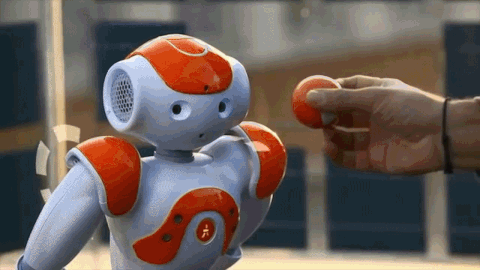 FEATURES:
SEVEN SENSES OF NATURAL INTERACTION
A humanoid shape and 25 degrees of freedom enable Lawrence to adapt to the world around him. Keeping his balance and knowing whether he's standing or lying down is possible because of his inertia.
MOVEMENT
Sensors in the head, hands, and feet, as well as in the sonar, enable him to perceive his surroundings and to orient himself.
LISTENING & SPEAKING
Lawrence listens and speaks naturally with its 4 directional microphones and speakers.
PERCEPTION
As a result of his two cameras, Lawrence is able to film his surroundings in high resolution and recognize objects and shapes in his environment.
THINKING
Lawrence doesn't like to discuss "Artificial Intelligence," but robots already mimic human actions.
CONNECTIVITY
To access the Internet autonomously, Lawrence can use WiFi or Ethernet.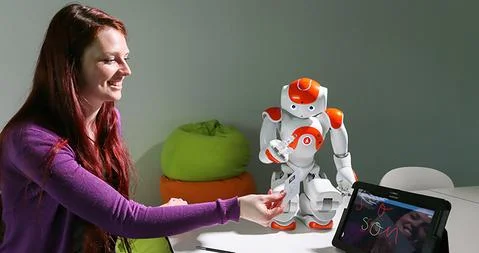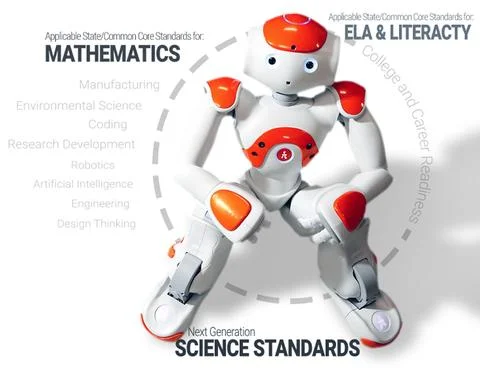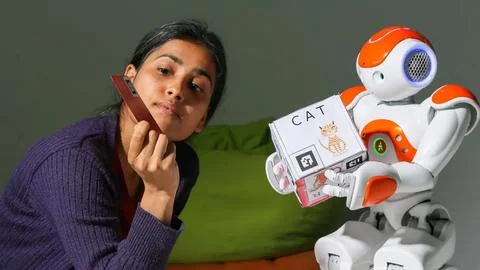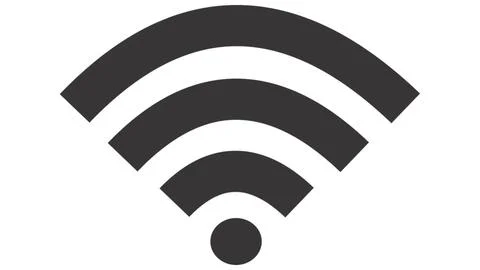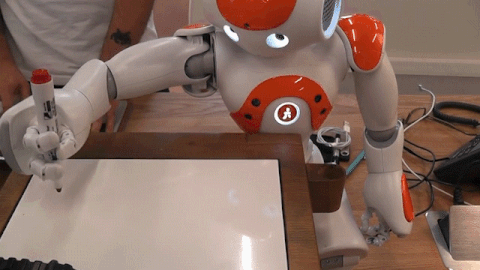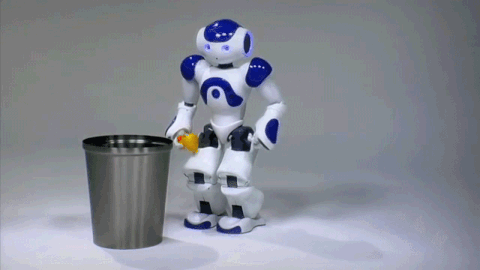 Speech recognition and dialog available in 20 languages.
* English, French, Spanish, German, Italian, Arabic, Dutch, Portuguese, Czech, Finnish, Russian, Swedish, Turkish ...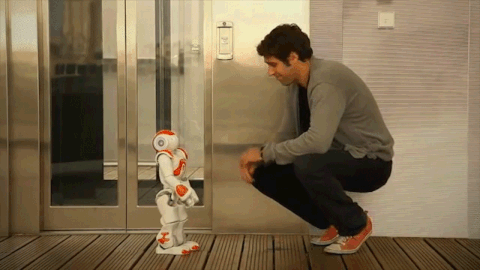 Package Includes:
1 * Lawrence Smart Robot
1 * 2.4GHz Remote Control
1 * Portable Charger