Dog Ball Launcher & Feeder by Present Pet, Dog Automatic Ball, No Power Needed


Your doggy can now play fetch all day long! This awesome ball launcher allows your doggy to play fetch by themselves for hours on end.
The wide-open top and low down design makes it easy for your dog to drop the ball back into the launcher and keep the game going!
This Dog Ball Launcher is a good helper to train your dogs. You put the ball into the machine and wait for the ball to roll out along the track, please note, the ball does not fly out by being launched. The snack will also roll out along the tunnel, interacting with dogs and making them enjoy the fun of the game.
This is an Automatic Toy, which allows you to release your hands and let them play with themselves. Preventing your friends from feeling boring, biting your furniture. Encouraging them to do more exercise, having a healthier body.
Mentally Stimulating - Our dog ball launcher challenges your furry friends to learn something new. Not only does it keep your pet in good shape which has numerous health benefits, it also rewards them with treats for their hard work!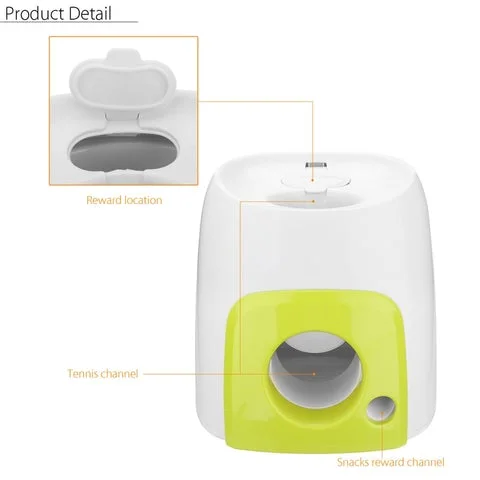 PRODUCT SPECIFICATIONS
Material: ABS
Size: 16x16x20cm / 6.3*6.3*8 inch
PACKAGE CONTENTS
Automatic Ball Launcher
Standard Tennis Ball