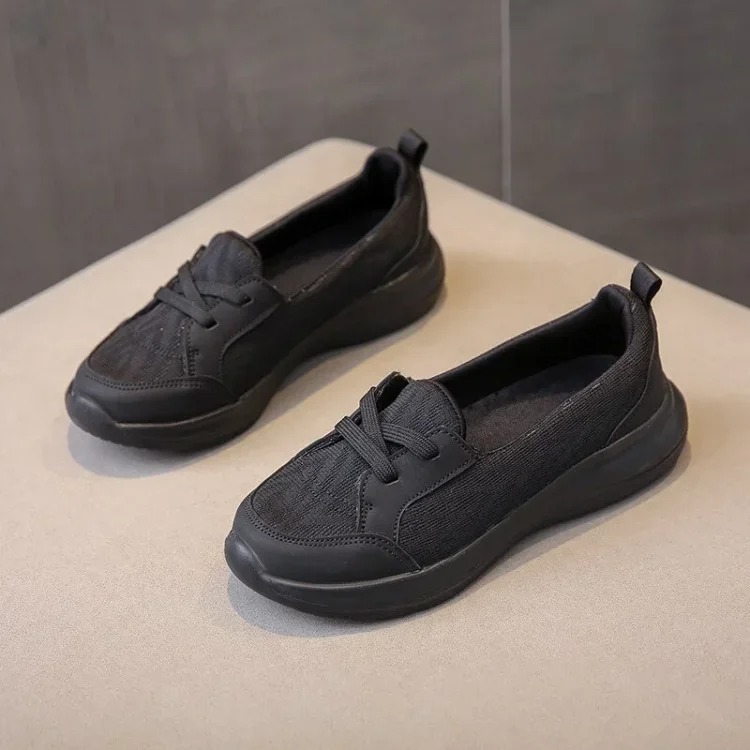 ${data.index + 1}/10
DE HANDIGE CASUAL SCHOENEN SAMEN MET JE IN HET DAGELIJKS LEVEN
BOOGONDERSTEUNING | ADEMEND | NON-SLIP
The WalkClouds Shoe is what you need:De WalkClouds-schoen is wat je nodig hebt:
WalkClouds Premium Tech-systeem

Onze ergonomische dempende zool vermindert de impact die optreedt na het zetten van een stap.


Elke stap is comfortabel en soepel!
Je voeten zullen comfortabel zijn met WalkClouds

Onze producten zijn bedoeld om de kwaliteit en de volheid van het leven te verbeteren door de basis van uw voeten te herstellen met hoogwaardige voetverzorgingsproducten die zijn ontwikkeld op basis van een grondig begrip van de voetanatomie en schoenconstructie.
De lichtgewicht, coole en moeiteloos stijlvolle look is ideaal om overal te sporten, van het strand tot de straten van de stad.
Biomechanische orthopedische binnenzool
Alle orthopedische schoenen worden geleverd met anatomische orthetische inlegzolen die de beste oplossing bieden voor gevoelige voeten:
- Helpt bij het verlichten van hiel- en voetpijn
- Verminder de druk op de onderkant van de voet
- Biedt uitstekende ondersteuning voor platvoeten
- Help likdoorns en eelt te verlichten
- Maakt elke stap rustgevend en comfortabel
Maattabel:
FAQs
De voeten vormen de basis van het hele menselijke lichaam. Ze ondersteunen je lichaam van de grond af.
De plantaire fascia-spier is een lange band van spierweefsel en ligamenten die zich helemaal uitstrekt van uw hielbeen tot de voorkant van uw voet. Dit ondersteunt de voetboog en botstructuur van de voet. Wanneer deze ontstoken is, veroorzaakt dit een verscheidenheid aan problemen in de voet, zoals plantaire fasciitis en hielpijn.
Orthopedische schoenen helpen de voeten van een patiënt op één lijn te brengen en ontlasten gebieden met verhoogde stress (zoals een ingeklapte voetboog, een artritisch gewricht of een diabeteszweer of eelt).
Mensen van alle leeftijden dragen orthopedische schoenen. Ze zijn ook populair onder mensen zonder voetproblemen, omdat ze specifiek zijn ontworpen om de voet-, enkel- en beenstructuur en -mechanismen te ondersteunen en belangrijke spieren te versterken.
Alle producten worden verzonden vanuit China en het Verenigd Koninkrijk met een gemiddelde levertijd van 10-15 dagen. Als u onze levertijd niet ziet wanneer u uw bestelling plaatst en niet bereid bent om 10-15 dagen te wachten op levering, neem dan contact met ons op. Wij sturen u graag een volledige terugbetaling.
Dit vind je misschien ook leuk