Generate much-needed warmth during the winter season with the help of our powerful Portable Heater. This handy portable electric heater can be plugged into any socket and powered up in an instant to produce comforting warmth.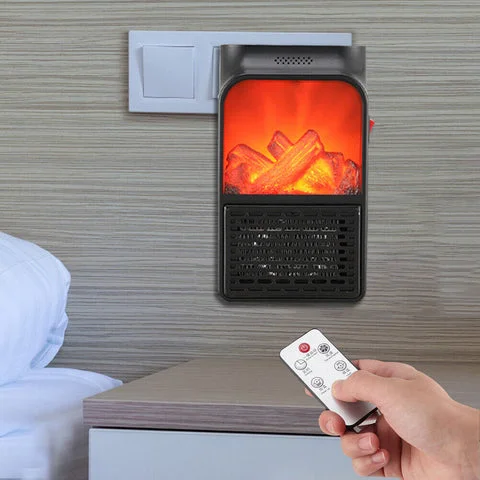 To make things more convenient, the portable space heater comes with a handy remote control. This way, you can adjust the temperature of the large room space heater wherever you are in the room.
Whether you want to keep your bedroom, kitchen, or work area warm, the portable room heater has got you covered. In fact, the portable home heater also boasts a realistic log flame effect, making it eye-catching and fun to look at.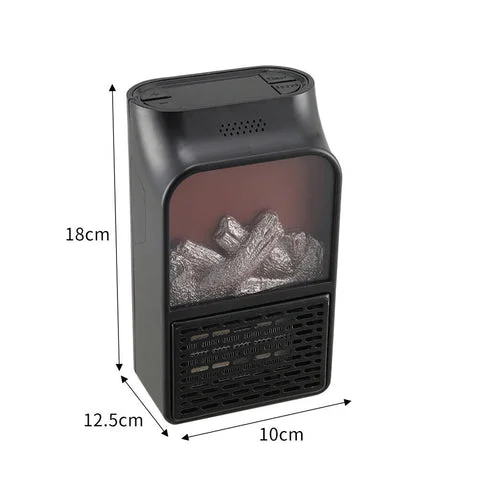 Best out of all, the portable indoor heater is extremely compact and easy to Carr with you when you travel.
With this safest portable heater, all you will need is a socket, and you're ready to get warmed up.
PORTABLE HEATER FEATURES
Stay warm and cozy during the winter time with the help of our handy and powerful portable electric heater.
Powerful plug-in space heater
Great for heating bedrooms, office cubicles, living rooms, and more
Provides a clear digital temperature display
Designed with a timer function
Adjustable temperature and wind speed
Realistic log flame effect
Compact and lightweight body for easy travel
Ultra safe overheating protection feature
Low noise and night light effect for uninterrupted sleep
Zero cables and zero mess
PORTABLE SPACE HEATER SPECIFICATIONS
Material: Flame retardant ABS, flame retardant nylon, PP
Plug: Default European standard
Voltage: 220-240 V
Power: 1000W
Color:Black
Size: 18*10.3*12cm
Conversion: 1cm=0.39inch, 1inch=2.54cm
SPACE HEATER PACKAGE CONTENT
1x Large Room Space Heater
1x Remote Controller