SNORE NO MORE WITH OUR SMART ANTI-SNORING DEVICE!
Do you know that snoring can be a sign of a more serious health issue? Get rid of snoring with our Smart Anti-Snoring Devices. The device is intelligently designed using pulse technology. As a result, the airway is relaxed so muscles don't obstruct breathing during sleep, thus eliminating snoring. Sleep soundly and wake up feeling refreshed and rejuvenated! Order Yours Today!
THE BENEFITS
Our Smart Anti-Snoring Device Is Designed To:
Eliminate snoring
Treat mild to severe cases of sleep apnea
Reduce nasal pressure
Enhance breathing patterns
Prevent dry lips and excessive salivation
Wake up feeling more energized
Enjoy a quiet and restful sleep
Comfortable to wear
No irritation on the skin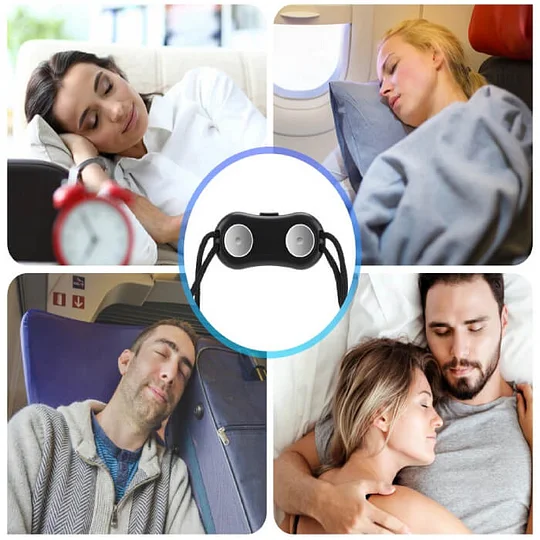 THE RESULTS
Experience Fast Results With Long Term Benefits:
Enhanced overall health and well-being
Better sleep quality
Improved airflow
Increased energy and a positive attitude.
Decreased stress and anxiety.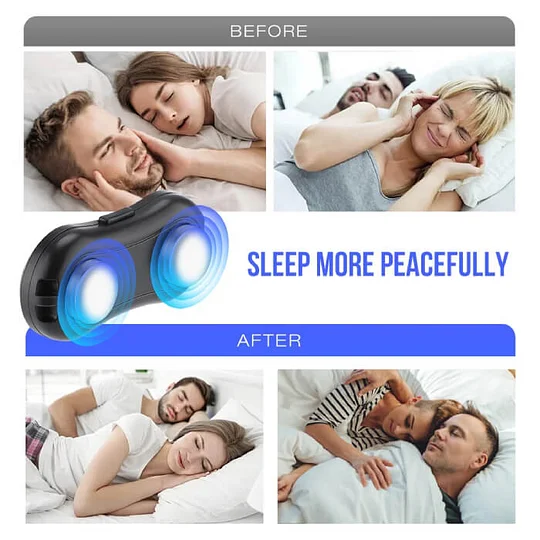 HOW DOES IT WORK?
The device detects snoring by using intelligent voice technology. It applies vibration pulses of different frequencies to the hypoglossal nerve and mandibular muscles. This tightens the muscles, adjusts breath rhythm, and makes breathing smoother.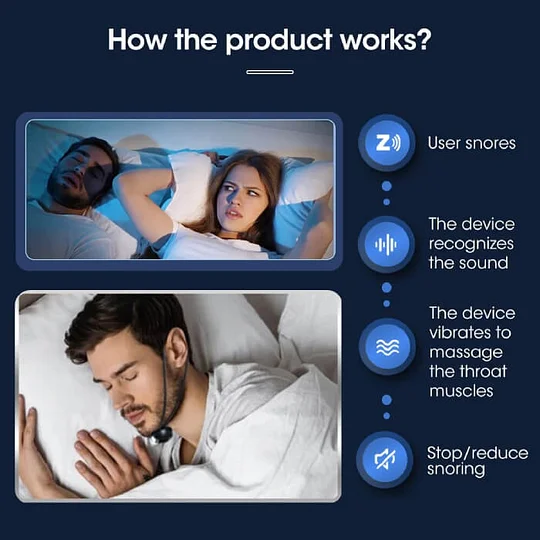 WHO IS IT FOR?
People who experience sore throats and headaches after waking up, who suffer from sleep apnea, and whose snoring has become more severe as they age are likely to benefit from this device. Awaken feeling refreshed, well-rested, and more energetic.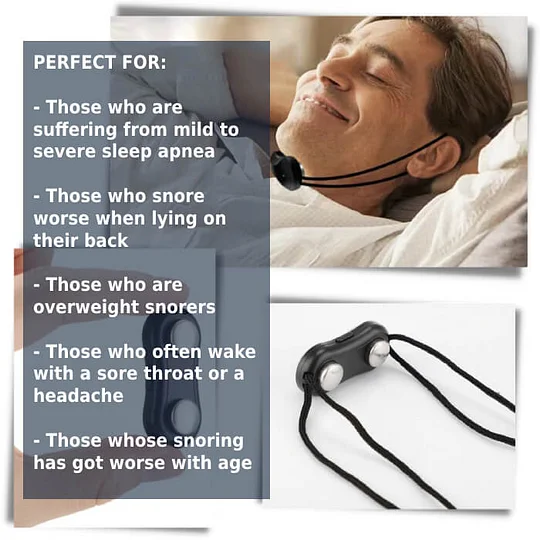 THE COMPLETE SET INCLUDES:
1 x Smart Anti-Snoring Device
2 x Ear Lanyard
1 x USB Cable
1 x User Manual