Kids really enjoy playing in the water on a hot summer day! This Kids Outdoor Summer Sprinkler will cool down your young ones during the hot summer days with fun and excitement! This will guarantee fun for your little ones from aged 3 to 8 years old!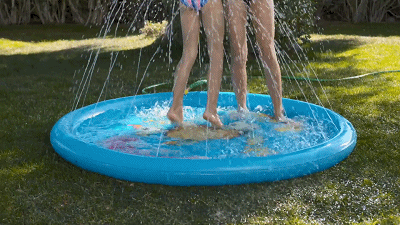 Safe For Your Children! No Drowning Risks!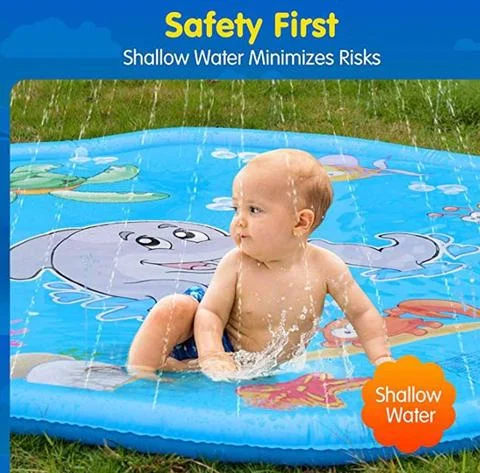 The Sprinkler Splash Pad has a shallow depth which keeps your baby 100% safe from drowning! A perfect gift for kids during the hottest summer days.
3 Sizes! Suitable for Your Family & Pets!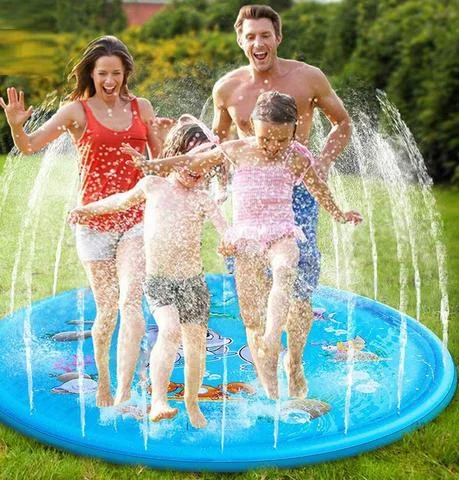 66.93 inches /170 cm
The Splash Pad is large enough to party on your home lawn, garden, or at on your terrace. There's also definitely enough room for your dog (or cat) to join in and enjoy!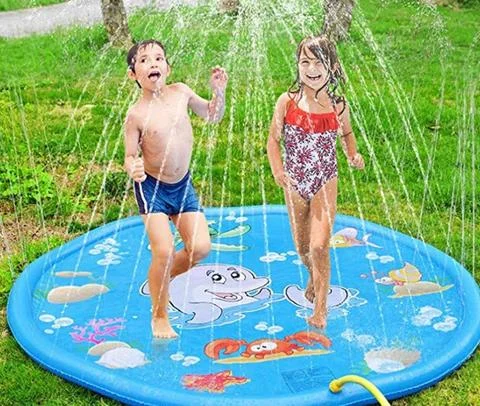 Easy to Set Up! Safe Durable Material
It is very straightforward and easy to set up. Compatible with any standard garden hose. Easy to adjust the flash height with ease.
With a simple twist of the hand, you can align splash directions to your liking! Made from high-quality, safe, & durable PVC.
Benefits:
Sprinklers to help kids cool off
Adjustable and easy to set up in your lawn or garden
Large enough for the family and pets
Portable, durable, and good for kids of up to 8 years
Includes:
1 x PC Outdoor Kids Summer Sprinkler Pad (66.93 inches /170 cm)