GREAT REASONS TO BUY FROM US:
Cold hands? Regular gloves cannot keep your hands warm? We've been there..
The feeling of cold freezing fingers can be painful. But now you don't have to suffer through those harsh winter months with nothing but an itchy pair of gloves on your hands! Our Heated Gloves are designed specifically for people who spend their days outside, whether they're working in subzero temperatures or just playing around at ski resorts like we did this past season.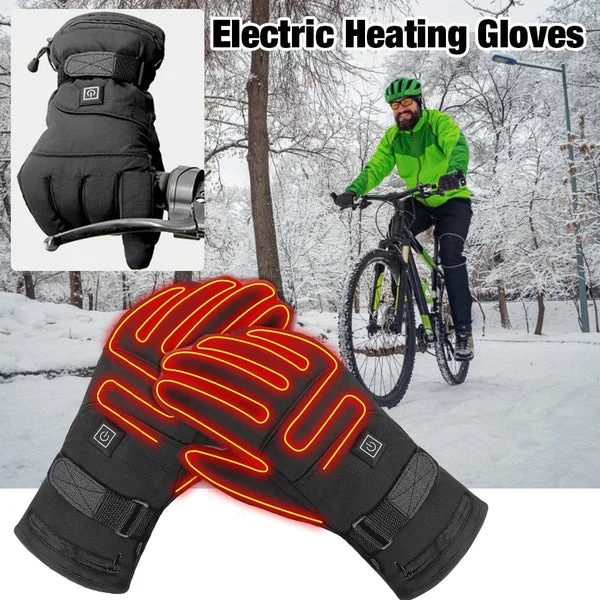 Waterproof, Snowproof & Windproof Gloves
Put on a pair of waterproof heated gloves and you'll be able to ride in even the coldest and wettest conditions. When you have damp and cold hands, a lot of bad things can happen. Blisters, numb fingers, and frostbite are just a few examples. With a pair of waterproof head gloves, you'll be protected and warm when pedaling even on the coldest of days.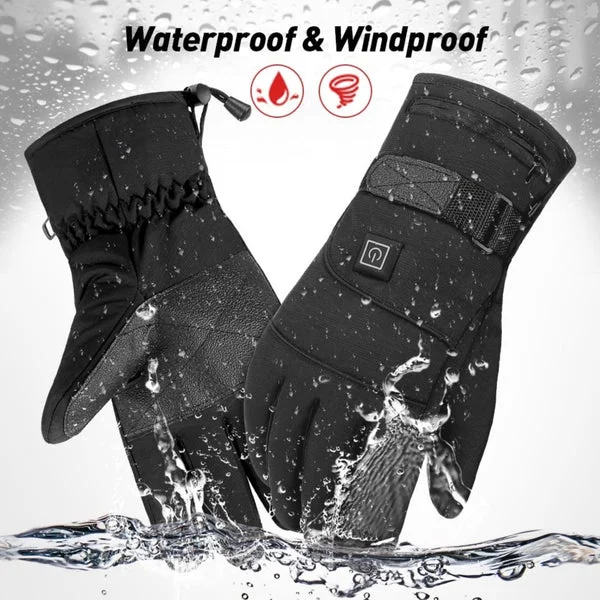 Intelligent Touch Screen Design
While wearing your cold-proof gloves, you can play your favorite game, make and receive phone calls, or keep your social media profile up to date.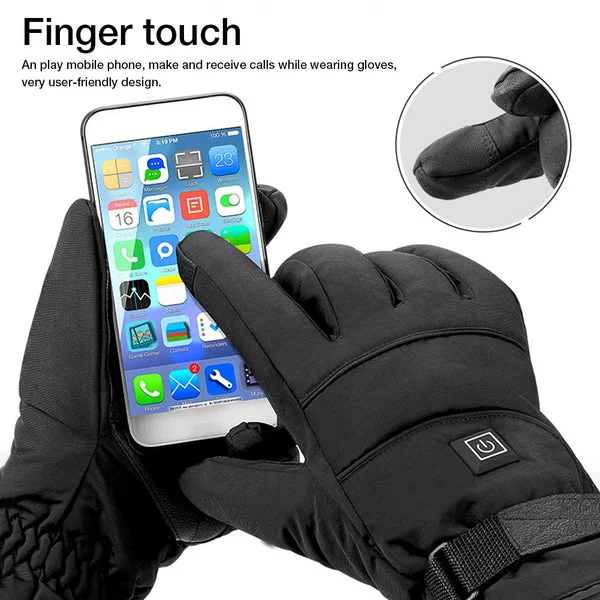 Perfect for Outdoor Sports
Suitable for a variety of winter outdoor activities such as mountaineering, skiing, hiking, hunting, snowboarding, biking, ice fishing, skiing, rock climbing, and so on. If you have any questions, please email us and we will respond as soon as possible.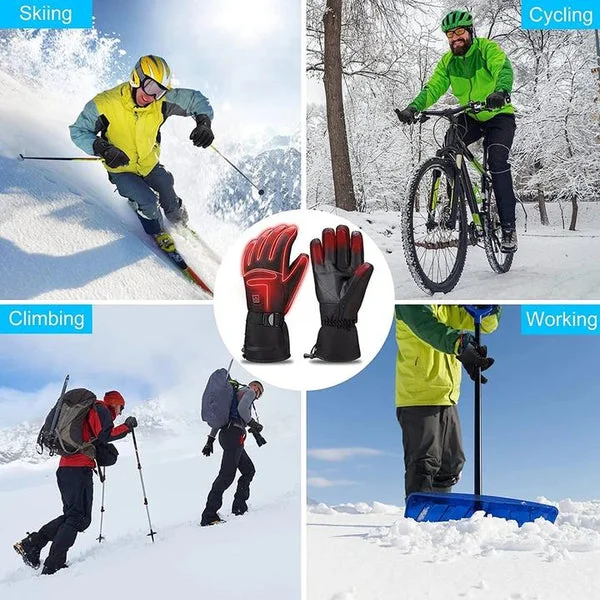 3 Temperature Settings - Instant Heat
The far-infrared fiber heating elements cover the entire hand back and all the fingers till the fingertips, quickly heating up your entire hand in seconds (most other heating gloves only heat the hand back); With a simple click of the ON/OFF button, you can easily adjust the three temperature settings (high, medium, and low). 2pcs CE&UL certified 7.4v 4000mah rechargeable batteries, with a full charge lasting up to 7 hours.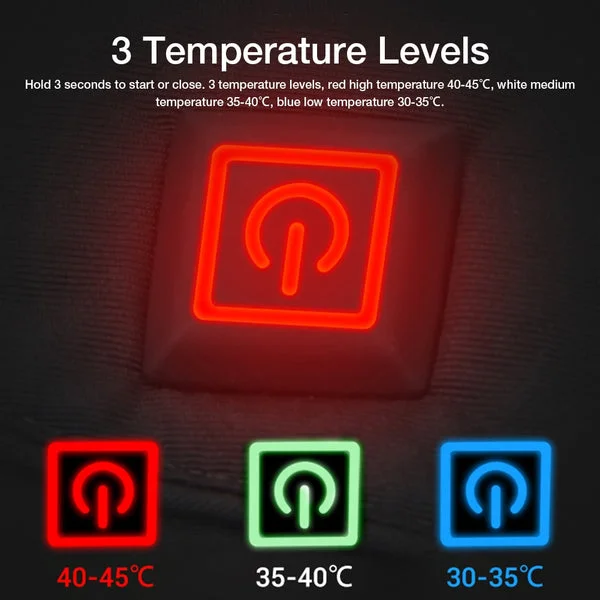 Package includes:
2 x Heat Gloves
2 x 4000 mAh Lithium-ion Batteries
1 x USB Charger